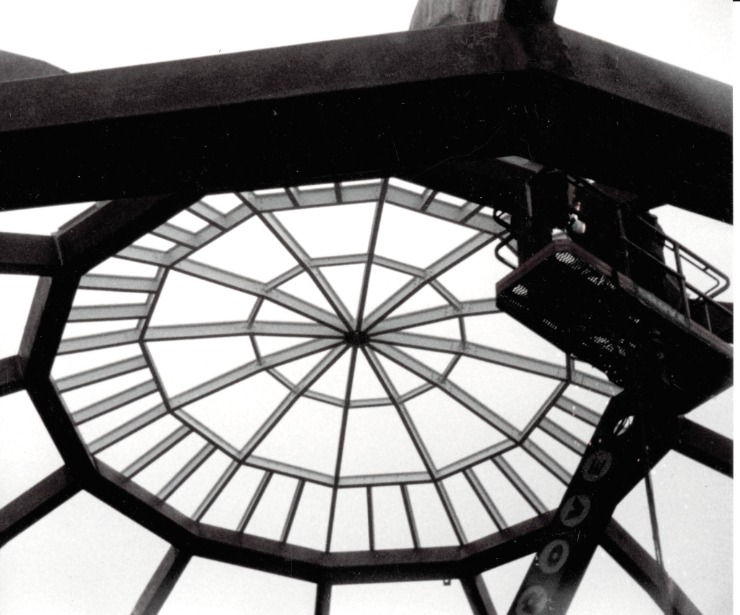 Our History
In 1946, WW Gentry, Sr. started (formerly Gentry Welding and Iron and Steel Specialty) Gentry Steel, Inc. in his garage and back yard, after having worked in the steel industry for most of his career. Four years later, Gentry Steel moved to a location on Calhoun Avenue in Chattanooga, TN.
Gentry Steel became a family business, with sons Bud and Dan Gentry joining their father in the business in the early 1950's and Fred joining in the late 1960's. Dan was responsible for the sales and estimating and Bud ran the shop while also handling purchasing and administration. Upon Mr. Gentry, Sr.'s retirement, Bud became the company president in 1970. While Bud still remains the Chairman of the Board, long-time employee John Pearson is President.
As Gentry Steel continued to grow and expand, it moved to its current location in 1960 and has grown into a structural steel fabrication leader by responding to its customers' needs and keeping its facility modernized and innovative. The company purchased the first beam line in 1973 and became only the second company in the US to purchase and use software for detailing and beam line operations. This innovative tradition is continuing today with the recent addition of the Peddinghaus PDC 1100 Multi-Spindle CNC Drill and a Peddinghaus DG 1100 Structural Miter Band Saw and the integrated software.
Owners and management work side-by-side with employees to produce a quality product at a competitive price. Because of our team's dedication to quality and customer satisfaction, Gentry Steel, Inc. will continue the long history of success.




Gentry Steel, Inc. is a full-service steel fabricator. We are able to produce and provide for our customer's detailed drawings, structural steel, joists and deck, and miscellaneous metals for a variety of job sizes.
Production Capacity
With over 71,500 square feet of production and storage space, Gentry Steel can produce in excess of 10,000 tons of fabricated steel per year.
Quality Control
As an AISC certified fabrication shop, Gentry Steel, Inc. has passed a very vigorous inspection covering all aspects of the fabrication process from the paper trail to the finished product. With a dedicated, full-time inspector, all projects are fabricated per contract drawings and specifications
Our experienced staff provides a full range of services including budget assistance, estimates, detailing, and field use drawings.
2307 East 28th Street
Chattanooga, TN 37407
Phone: 423.624.3322
Fax: 423.624.3325
Sales: sales@gentrysteelinc.com
Freight and shipping inquiries should be emailed to shops@gentrysteelinc.com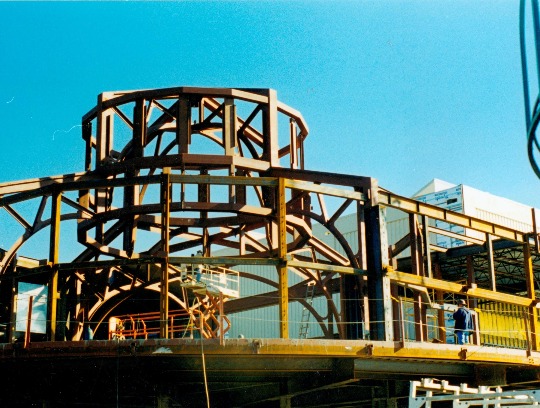 Career Opportunities
Gentry Steel, Inc., a Tennessee Drug-Free Workplace, offers its employees many benefits including:

· Health and Prescription Drug Insurance
· Company matched Simple Retirement Plan
· Paid Vacations
· Paid Holidays
· On-site skill training
· Life Insurance
· and more
Gentry Steel, Inc. periodically seeks qualified job candidates. Please feel free to submit a resume and we will contact you when a position becomes available.
Resumes may be faxed to 423.624.3325 or emailed to mantesberger@gentrysteelinc.com
Resumes may also be mailed to:
Gentry Steel Inc.
2307 East 28th Street
Chattanooga, TN 37407.